Cloud overlay specialist and sales director for the South appointed to provide a world class customer journey.
M247, the leading global provider of cloud and connectivity services, has today announced the double appointment of Mark Allen, cloud overlay specialist and Steve Briant, sales director for the South. Both roles will support M247's five-year growth plan and vision to be the most innovative market leader in their sector by delivering fully resilient solutions to growing businesses.
The new roles have been created as a result of this year's restructure, with sales and operations now sitting centrally under Kelly Simkiss, managing director UK, resulting in true visibility and accountability for the end-to-end customer journey.
Steve will be managing and leading the London based sales team, directly reporting to Simkiss for any aspects related to the Southern regions of the UK. He will be assuming the same responsibilities as the North region headed by Andy Tatlock. Prior to joining the organisation, Steve worked for telco, Alternative Networks, and provider of cloud computing services, Rackspace, and brings 17 years of sales experience to the role. His wealth of knowledge and expertise will help drive M247's cloud strategy, while instilling his customer centric approach across the rest of his team.
Mark is based between both the London and Manchester offices, but will be spending most of his time at customer meetings discussing cloud solutions and customer requirements. With over 15 years of experience in the IT industry as a consultant, he will be mentoring the internal team to identify customer needs and working with the operations team to ensure that the delivery of services is provided at an excellent standard.
M247 is currently experiencing a rapid period of growth; making significant investment in its international Points of Presence (POPs), data centres and its own network infrastructure. Last year saw the business rebrand as M247, double its footprint at Manchester Science Park and open a new London office. The company now employs more than 270 people in Manchester, London and Bucharest.
Briant, sales director for the South said: "The customer is always at the heart of everything we do. Growing the sales team is critical to the success of the business, so we can continue to provide our customers with the dedicated support they want".
Allen, cloud overlay specialist, said: "The marketplace is demanding genuine cloud choice, which has the capability to be tailored to the bespoke requirements of each and every individual business – there is no one-size-fits all solution."
"However, the ability to provide cloud services is not something that can be achieved overnight. The decision-making criteria that each business undertakes is very different and has a range of variables that can only be understood with experience. My role is to support businesses in their provision of cloud services, while providing an exceptional customer experience."
Jenny Davies, CEO at M247 said, "I'm excited to welcome both Steve and Mark to the company, and have every confidence that their efforts will provide positive experiences for our customers. Throughout our business growth, our focus is to create a world class team with a genuine customer centric approach to ensure M247 is the go-to provider for connectivity and cloud services. These two new appointments will contribute to this goal; adding value to our business success and customer journeys".
Cloud Overlay Specialist – Mark Allen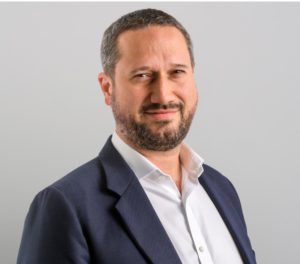 Sales Director (South) – Steve Briant