Moving your applications and workloads to the Cloud is easy. We can provide our own
247Cloud

and public cloud solutions to suit your business needs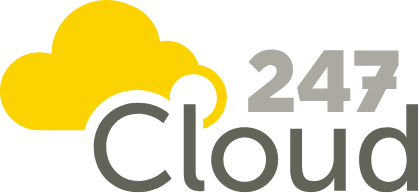 Harnessing the very best in business focused solutions, technical support and software partnerships, our 247Cloud platform is significantly raising the bar for public and private business cloud solutions.
Free your technology infrastructure to grow without limitation. Enable your business to reach further, faster.
Not all clouds are created equal. Aim higher with 247Cloud.
One billing service provider
Single accountability of service
Industry leading platform
Greater connectivity SLAs
Distributed, redundant and reliable cloud configurations
Extra security
Underpinned by cloud ready networks
Read more about 247Cloud
Hyperscalers
If you're looking to expand your current infrastructure or migrate some of your service to public cloud we can provide Azure and AWS subscriptions to support your business requirements.
Our global private network enables cloud connectivity, when and where you need it. Available as a single one-off service or part of a wider hybrid cloud solution. Our team of experts will assess your applications, workloads and requirements and make best fit recommendations for workload placements and use of public cloud services.
Share strategic data centre locations as leading public cloud providers
24/7/365 expert support as standard
Low latency
Cost effective subscriptions
Subscription migrations
Cloud connect products
M247 cohabit public cloud data centers and can directly connect our customers into Azure, AWS and other clouds
Cloud Migration services​
Cloud computing has changed the way companies do business, forever. It's made data more mobile. It's simplified scaling. And it's allowed businesses to build collaborative connections between teams, anywhere in the world.
247Cloud offers public, private and hybrid cloud solutions, running on truly best-in-class technology. Our robust infrastructure is designed to support even the most demanding data and processing needs. This is a cloud solution focused on enabling and accelerating business growth.
Public cloud options
247Cloud offers public, private and hybrid cloud solutions, powered by best-in-class technology and partners
Find out more
Global network coverage
M247 has one of the most extensive internet exchange footprints in the world.
Sales: +4 031 080 0700
Support: +4 031 080 0700
Email us
To find out how our technology can transform your business get in touch